Everyone says it, but in our case it's true: our team is the secret to our success. Each of our employees is amazing in its own right, but together they are what makes BFD such a fun and rewarding place to work. The BFD team is a tight-knit, talented group with a shared vision of delivering consistently great results for our projects, as well as ensuring the workplace is a fun, inclusive, challenging place to work, and we're very proud of the team we've built.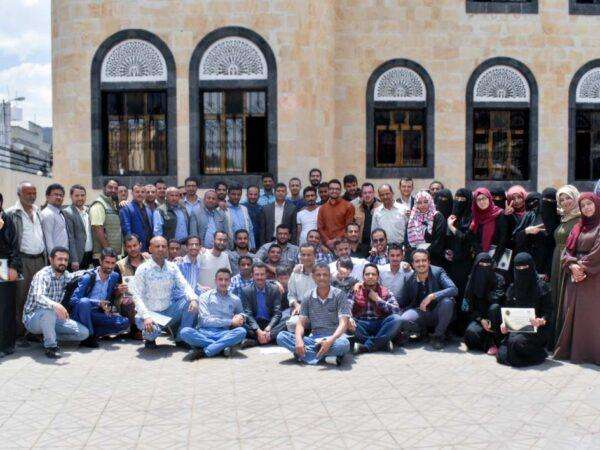 Building, developing, training, retaining, and engaging the BFD team is a daily commitment. We work hard every day to make sure that our people are supported and empowered to deliver exceptional results.
Dr. Ali Al Mandaleeq
Chairperson
Sana'a, Yemen
Dr. Methqal Ali
Program Director
Sana'a, Yemen
Eng. Ahmed Yahya
Program Policy Manager Head of Partnership
Sana'a, Yemen
Dr. Nayf Radman
Health and Nutrition Technical Advisor
Sana'a, Yemen
Eng. Mohammed Al Kebsi
Grants Manager
Sana'a, Yemen
Eng. Mohammed Al Sanabani
FSL Program Manager
Sana'a, Yemen
Be Better: look for ways to improve, challenge yourself, never stop learning, strive to be the best.
Eng. Ahmed Yahya
Program Policy Manager Head of Partnership
Sana'a, Yemen
Hiba Al Dubai
Nutrition Program Manager
Sana'a, Yemen
Nehdal Al Badeh
Grants Manager
Sana'a, Yemen
Mohammed Al Sanabani
FSL Program Manager
Sana'a, Yemen