Education Program
Putting

a

Smile

on

a

Child's

Face

..

A

Goal

that

Makes

Us

All

Happy
Funded by Save the Children (SCI), and in coordination with the Ministry of Education Office in Marib Governorate. Building Foundation for Development is conducting the activity of distributing the Student Learning Kits for the students in Safeah School – Al Jufainah IDPs site within the project of (Improving access to Emergency Education and Child Protection services for the most vulnerable and displaced children in Marib Governorate).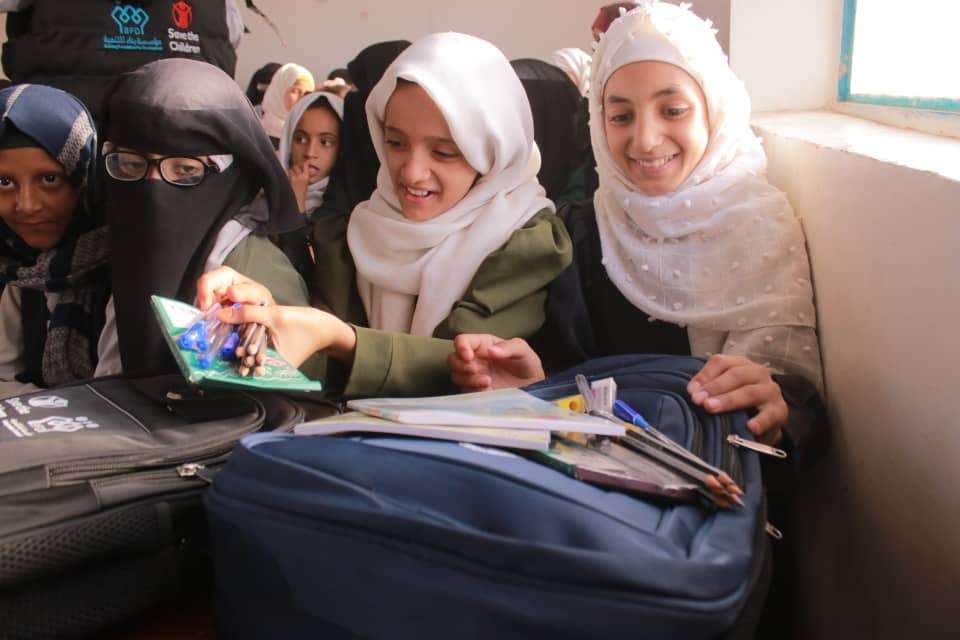 Projects in the education sector implemented by the BFD have had a huge positive impact: the quality of education in target areas, in both the rural and urban areas, has been improved. The building of new schools in areas with high population density and disadvantaged areas, especially in remote parts of the country, contributed a great deal to the increased enrollments in basic and secondary education for both sexes in target areas – this is remarkable given that areas such as these have been suffering from lack of schools. The school environment has improved and the average density of students in a classroom has been reduced – in both the basic and secondary education levels. The increase in the number of available classrooms improved the school intake capacities. In the light of that, and the availability of teaching aids made available by the BFD, teachers have been enabled to perform efficiently and effectively. All of this has translated into a remarkable achievement and an effective contribution to the delivery and expansion of the educational services to remote districts of the country – where the majority of the population are poor, and illiteracy levels are widespread, and for the longer term, the BFD is helping to alleviate poverty.
We strongly believe that everyone should be learning to build the future of our homeland!
According to the opinions of beneficiaries, BFD was successful in increasing the education enrollment rates, particularly for girls in basic and secondary education, and increasing knowledge and awareness of rural women who attended illiteracy programs and reflection of this awareness on the family in general.